Has your insurance company asked for a flat roofing report to be undertaken on your residential or commercial property? The reason for this is because flats provide a much greater risk for insurers in comparison to pitched and tiled roofs.
It is now common practice for insurance underwriters to attain a flat roofing report on residential and commercial roofs before offering out buildings insurance. Providing flat roof reports is an area of expertise for RJ Evans and we are proud to offer this service across London, Essex and most of the UK.
Property Owners Should Obtain An Insurance Report For Their Flat Roofs
Do you know the date of your last flat roofing report?
More and more frequently, insurance companies are asking for the date of your last flat roof inspection on your renewal letter as standard practice. This has resulted in a higher need for home owners to get flat roof surveys carried out to provide proof their roof has been inspected. The roofing contractor or surveyor carrying out the flat roof survey will provide a written report as evidence which can be provided to the insurer. Not only will this help you get your insurance it will also help you if you need to make an insurance claim in future.
As part of the service we provide we will come out to your property and provide an independent assessment of your roof. Once we are on your roof we take photos and videos, as well as all the relevant measurements. This information accumulates to make a detailed report on the condition of your roof.
The majority or roof inspections will result in the report showing the roof is in good condition. We will offer recommendations on improvements as well as give an honest opinion on the life expectancy of the roof. Or course, this estimate is subject to good flat roof maintenance practices being continued.
Whether you require a flat roof report for your insurance company or just for your own peace of mind, we are always happy to take enquires and offer further information on our services.
It is good practice to have a professional roofer undertake a yearly or biannual check of your properties roof. Following the first couple of inspections we will know your roof well enough to know how your roof works, and how often it needs to be checked. Some flat roofs require a higher level of inspection depending on how much debris and leaves are collected at the outlet, whilst others require less inspections due to having less build up.
Residential Or Commercial Flat Roof Reports
Insurance companies often request the floor of the flat roof to be carefully checked because the floor of the roof is a prime area for issues to arise. This is largely due to the weather conditions the roof floor endures. The weight of heavy rain fall or even compressed snow can build up on the floor of the roof. And is one of the most common reasons for a defective flat roof.
Unfortunately, the standard UK rooftop shape leads to weather issues occurring. This means lots of insurance providers won't cover this particular risk on a flat roof - especially with cold weather conditions in the UK rising and us seeing more and more snowfall each year (1).
What Information Does A Flat Roof Insurance Report Contain?
An insurance report documents the overall condition of your roof. It provides specific details regarding the appearance of your roof; the flat roofing membrane used, the use of tiles, what the guttering looks as well as the appearance of the fascias, soffits, bargeboards and pipe work.
In addition to this it documents whether you have chimney stacks or pots, parapet walls or lead work. Finally, the report will include photographs of any defects with an explanation of the damage or issue.
Issues With Flat Roofs And Insurance
Sometimes roof owners will find an exterior problem may arise which isn't actually close to the place of the leak showing inside your property. This is because often water can be sat within the layers of the flat roof's materials for a while before it actually seeps into your home. If a building has a leaking flat roof, a leak detection survey should be carried out immediately.
Flat Roofs Often Fail Due To Water Ingress
Generally problems tend to occur when there is heavier rainfall, in the autumn and winter months (2). To prevent water from damaging your property it is much better to spend some time on the roof or up a ladder looking out for any signs of a leaking flat roof being probable. Having this discipline throughout the year is better than leaving it to colder, wetter times to try and find the cause of your leaking roof. The earlier a problem is identified the cheaper it will be to correct. Regular inspection is the best way to identify the early signs of roof damage and avoid costly repairs. In most cases if there is damage to the roof covering, the flat roof repair options available to you will be low cost and easy to carry out.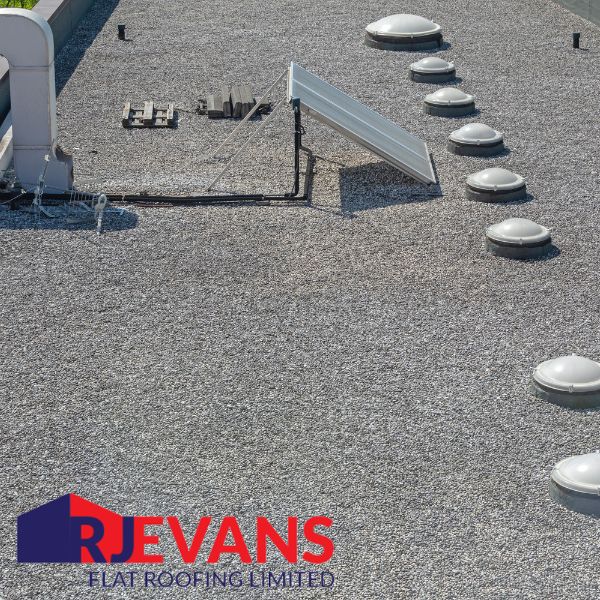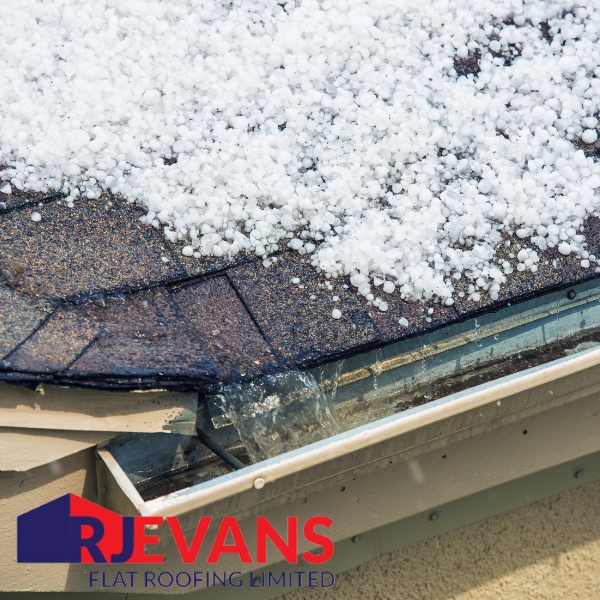 Need A Flat Roof Inspection For Insurance Purposes?
We hope this blog post has helped you understand more about flat roof inspections for insurance purposes. If you would like any advice on anything relating to flat roof insurance inspections, you can contact us on 01277 375 511 or get in touch via our contact form. One of our friendly team of experts will be delighted to help.