Flat Roof Survey And Inspection Services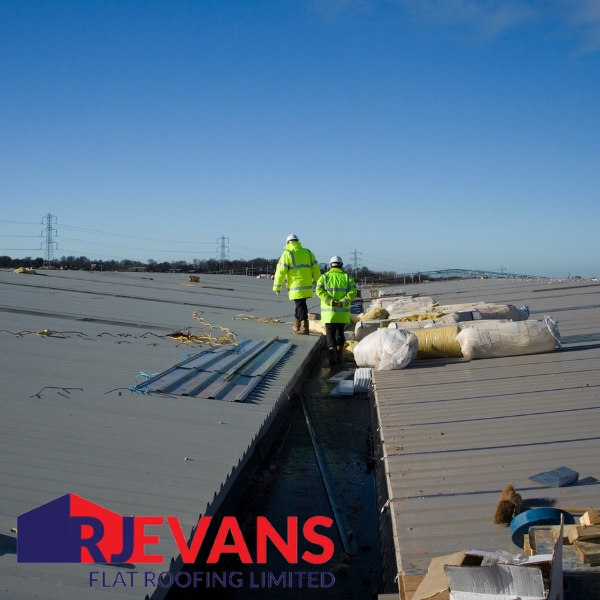 We are one of the UK's leading flat roof inspection companies. We provide a complete inspection service for flat roofs. This includes a range of roofing systems on both residential and commercial buildings. Our highly-experienced team covers all of London and the South of England, and are fully accredited flat roofing specialists.
If you would like a quotation or any information on flat roofing please get in touch with us or call us now on 01277 375 511.
Getting A Report From A Flat Roof Surveyor
We offer an assessment to determine the condition of: the roof covering, any soffits or fascias, its gutters and tiles, the pipes and downpipes, as well as the parapet walls and any lead flashing. The report is multi-functional. It will give you a detailed and independent assessment of your roofs current condition. In the event of a defective flat roof, it can support any claims against your insurance or roofing contractor should you feel your roof hasn't been installed correctly.
What Do Flat Roof Inspections Involve?
Initially, we will have a consultation with you about the condition of your flat roof, when was the roof inspected last and any concerns you have. For example, if you have noticed you have a leaking flat roof.
Then, we will ask you questions about the style of roof you have, for example the roof's size and the material it is made from. We will also check the property owners and whether the property has recently changed hands. Next, we will move on to discuss the details of the installation, wanting to know who installed it, the date of installation and whether it came with a guarantee or warranty. If it did come with a guarantee we will ask how long the flat roof was guaranteed for.
After this, we move onto the condition of the roof, discussing whether there are any leaks, what your concerns are and what you are looking to achieve with your roof.
Lastly, we will ask if an insurance claim has been made and the response from the insurance company, for example if they have requested a survey be held on your roof. Then we will go up onto your roof and carry out the flat roof inspection.
What Happens When Flat Roofs Are Inspected?
Flat roof surveys involve a member of our team will visit the property, meet with you and then go up onto the roof to carry out the inspection. They will ascertain the general condition on your roof will be assessed, problematic areas identified and an estimation of your roof's life span given.
The areas we home in on are the condition and reliability of the flat roofing membrane, the guttering, pipes and down pipes, any tiles, fascia's, soffits, walls and lead flashing. If a particular area has been flagged as being a concern we will also pay special attention to this. As part of the survey pictures and sometimes videos are taken. This will show points in the roofing system which are failing or close to failing. This will help you identify things such as areas where water ingress is likely. Acting quickly on this information can help you avoid cost repairs by preventing things such as a leaking roof happening. All of the information gathered on the inspection will attached to the report for your reference.
The Purpose Of Flat Roof Inspections?
A flat roof survey provides a detailed, independent assessment on the condition of your flat roof. It is able to be used as a form of evidence should you be making a support claim against the original installation company of the roof. Or it might be your insurance company require you to have one undertaken before your insurance is given or renewed.
Why Is A Flat Roof Inspection Needed For Insurance?
Insurance companies often require a flat roof inspection in order to determine the cover they will provide (1). Naturally, newer roofs and roofs which are in good condition will receive better insurance coverage. This makes it crucial for you to keep all documentation about your roof, including any previous flat roof inspections for insurance purposes. As well as details of any work carried out upon it. This should be stored in either a physical folder or electronically.
In addition to this we recommend a survey and flat roof maintenance to be carried out annually. This routine will help ensure your roof remains in the best possible condition, whilst also creating consistent documentation to prove the good condition of your roof.
Inspections To Aid Insurance Claims
If you have a leak in your flat roof and feel your building's insurance policy will cover your claim but aren't wanting to go ahead with your repair immediately then an inspection from a professional roofing company can help you by providing an estimate of costing.
You should contact a professional roofing contractor and ask them to provide you with a report detailing the damage and including evidence of the leak, this can then be used to support your claim. The detailed report will provide images of the leak from the roof, the damage the leak has caused and any other information which supports your claim. Some roofing contractors are also able to provide a thermal image report which makes your claim even stronger in the eyes of the insurance company.
Get In Touch With Us About A Survey
If you would like a quotation or any information about a flat roof survey on a residential or commercial property please get in touch with us or call us now on 01277 375 511. One of our friendly team of flat roofing experts will be happy to help you.
1