Flat Roof Repair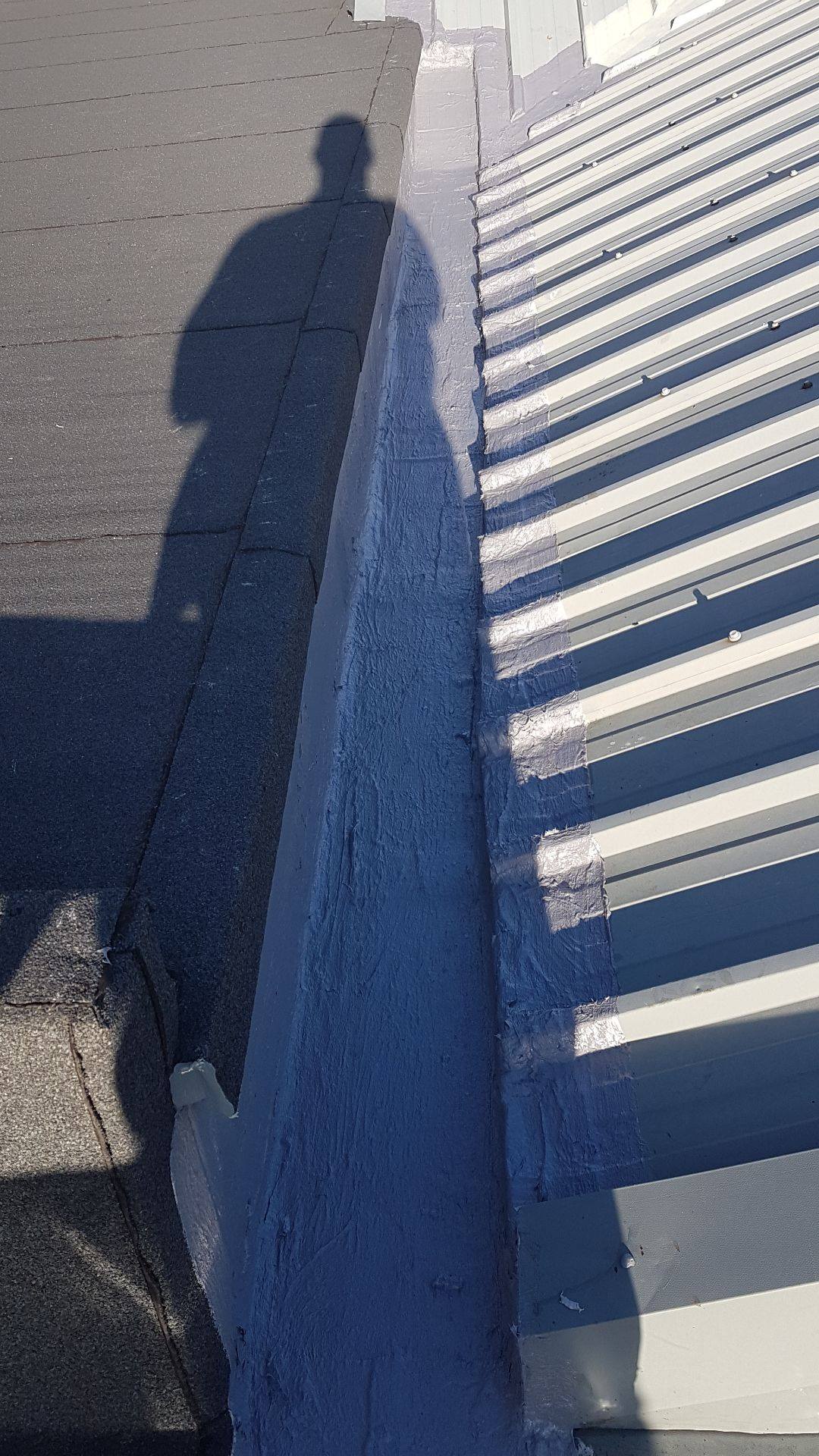 We provide a full range of flat roof repair services. This service covers everything from the small flat roof repairs to large commercial flat roof repairs. Our highly-experienced team covers all of London and the South of England, and are fully accredited flat roofing specialists. To learn more about our flat roofing service please click on the following link: https://www.rjevansroofing.com/flat-roofing/.
If you would like a quotation or any information about our flat roof repair service please get in touch with us or call us now on 01277 375 511.
Does you need to Invest in Flat Roof Repair?
Nearly all roofing is built to last, but over the years defects may start to appear. A problem with your roof may seem like an overwhelmingly expensive problem that will take a lot of time and money to fix, but usually this isn't the case at all.
Defective pointing to ridge tiles, hip tiles and verges, slipped tiles, broken roof tiles and even sagging roof slopes are relatively minor defects that are fairly common. These can usually be rectified easily and without too much expense.
The Dangers of Not Repairing your Flat Roof
We can attend your home or business premises to undertake all kinds of repair work to your existing roof.
Un-repaired defects can lead to leaks which, if left untreated can cause major damage. Even over a short time, small leaks can lead to big problems, such as mould, rotted framing and sheathing, destroyed insulation and damaged ceilings. Dealing with a leak when they first arise can save you money and stress in the long term.
We provide repairs for all kinds of roofing. From traditional slates roofs to mastic asphalt, felt roofs, flat roofs and even fibreglass.
Why Choose RJ Evans For Flat Roof Repair
Vastly experienced repairs team. We have operatives with more than 40 years' experience.
We provide a range of FREE quotations and solutions for all projects.
Insurance backed Guarantees.
Excellent Customer Support throughout project.
Rated 5 out of 5 from our previous customers.
Get In Touch With RJ Evans Today
If you would like a quotation or any information on Flat Roof Repair please get in touch with us or call us now on 01277 375 511.