This post looks at two different types of mastic asphalt roofing build ups. The warm roof and the inverted roof.
Mastic Asphalt Warm Roof
• A warm roof has the principle thermal insulation placed above the structural deck, but beneath the waterproofing layer.
• The roof must be laid to a minimum fall of 1:80. 1:40 is the preferred gradient.
• A separate vapour control layer is required.
• The structural deck can be concrete (in situ or precast), metal decking with continuous support or timber.
• The build-up is normally finished with UV Solar Reflective Paint or Chippings.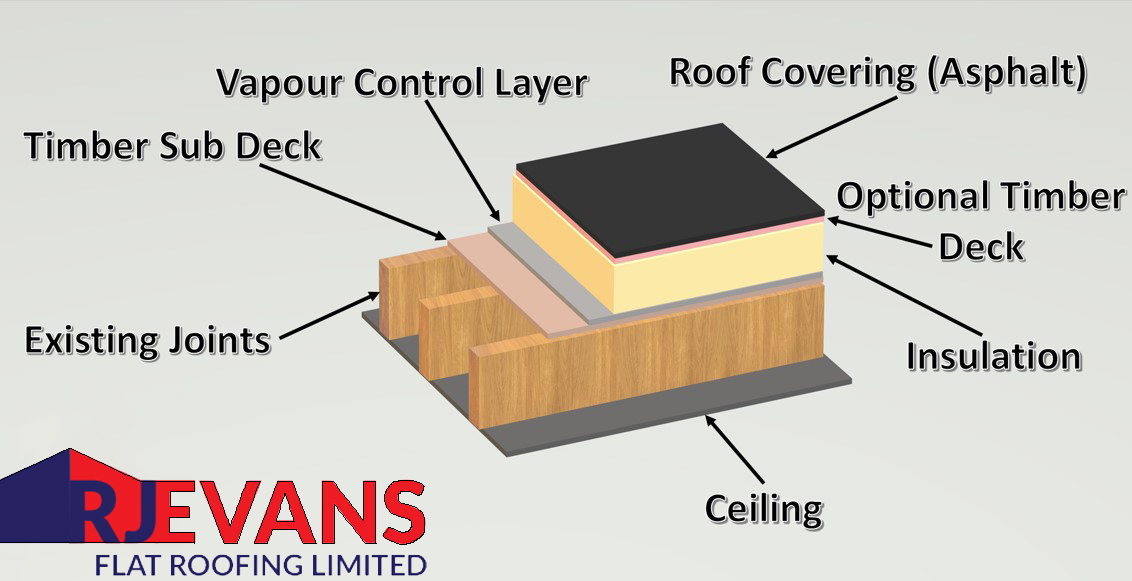 Inverted Roof in Mastic Asphalt
With inverted roofing the insulation is located above the roofing membrane acting as a protective layer.
• The insulation acts as protective layer to the roofing membrane.
• The structure is protective from extreme temperature in both winter and summer months. This gives a high degree of thermal stability to the system.
• There is not a requirement for a separate vapour control layer.
• Drainage falls may be omitted.
• This system is an ideal specification for insulated balcony waterproofing and rooftop terraces.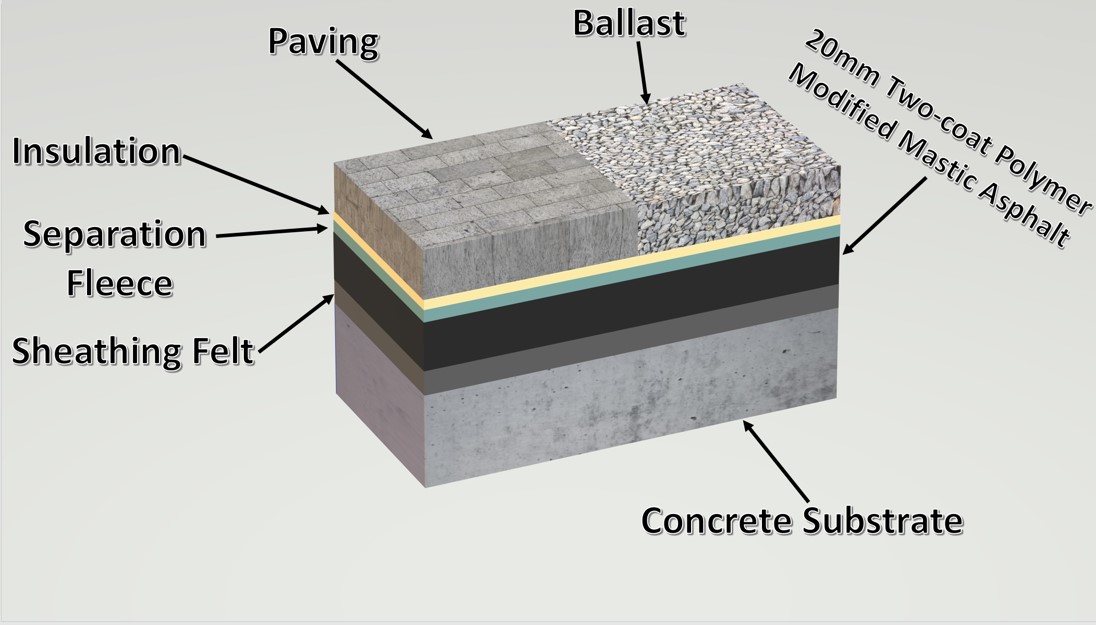 Need More Information About Mastic Asphalt Roofing Build Ups?
If you require any more information about mastic asphalt roofing build ups please get in touch with us or call 01277 375 511. A friendly member of our asphalt team will be happy to help you.
None None