Pitched Roof Work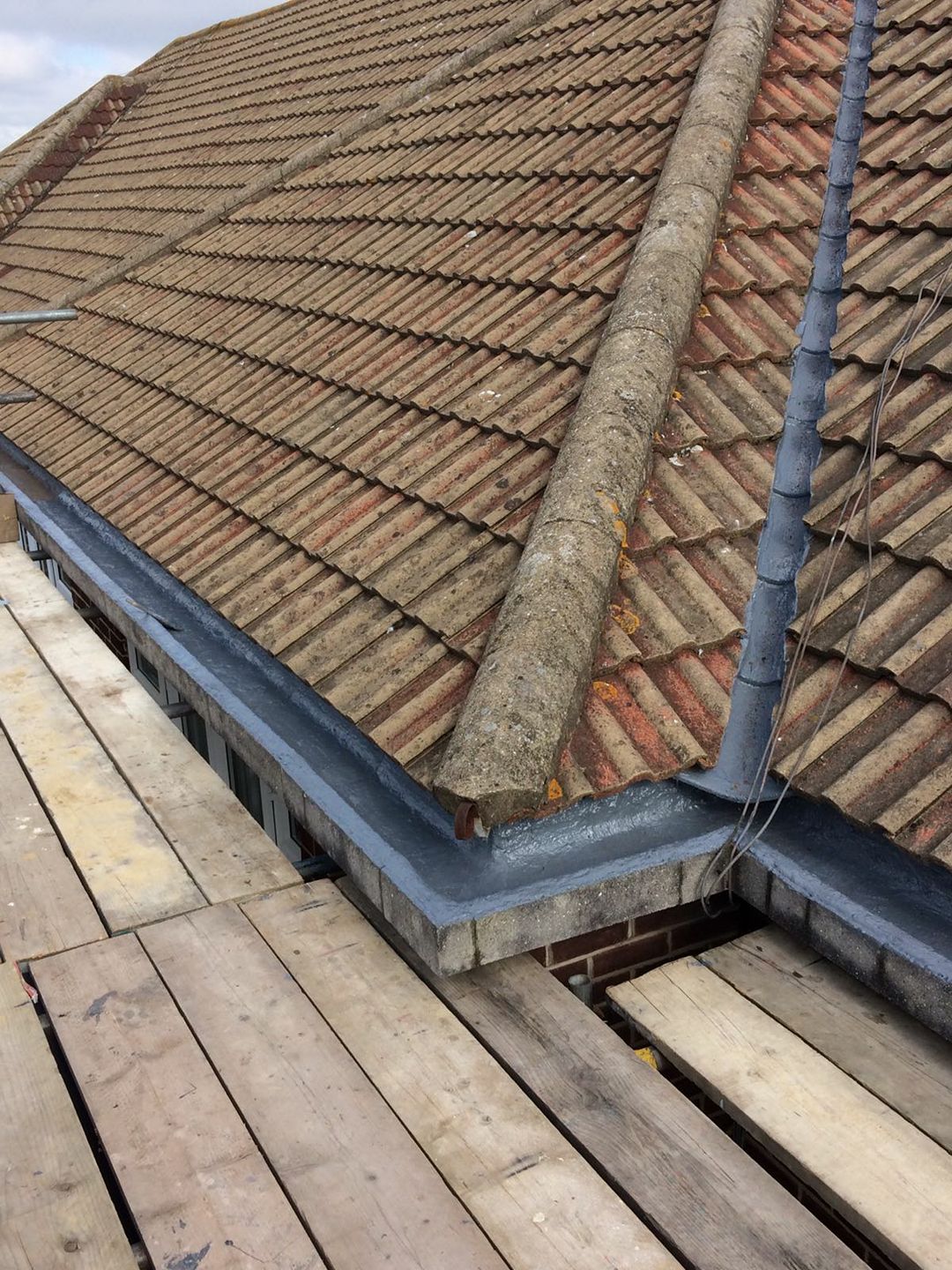 As one of the best roofing contractors in the UK, we provide a complete range of pitched roofing services. This includes leak detection, pitched roofing repairs such as correcting issues caused by storm damage and weathering. And the installation of new pitched roofs. Our highly-experienced team covers all of London and the South of England, and are fully accredited roofing specialists.
If you would like a quotation or any information on pitched roofing please get in touch with us or call us now on 01277 375 511.
Installation of New Pitched Roofs
We can offer a variety of roofing materials for pitched roofs this includes tiles and slate. We even provide a tile painting service to help give you the exact look you want for your pitched roof.
Pitched Roofing Repairs and Maintenance
We can cater to all kinds of repairs and maintenance for a pitched roof. This includes leak detection, leak remedial work. And repairing damage to pitched roofing from both weathering and storm damaged. This repair work will typically include ridge tile work, repointing and replacing defective tiles.
Pitched Roof Inspections
It is a good idea to get your roof inspected regularly to make sure no problems are starting to develop. The early identification and remedial of such problems can save you thousands of pounds and add years to your roofs life expectancy.
Pitched Roof Refurbishment
If you roof is starting to look worse for wear a roof refurbishment could be the ideal solution for you. This includes the cleaning of your tiles and the replacement of any defective ones. As well as this your roof will be repointed. And you can choose to have your tiles repainted to make your roof look more pleasing on the eye.
Advice and Support on Pitched Roofing
If you just have some questions about pitched roofing. Whether it be regarding potential defects, costs of repairs or the best materials for a new roof please get in touch with us and one of our friendly team will be happy to help.
Why Choose RJ Evans For Pitched Roofing
Experienced team of fully accredited Pitched Roofing Specialists. We have operatives with more than 40 years' experience.
We provide a range of FREE quotations and solutions for all projects.
Insurance backed guarantees.
Excellent Customer Support throughout project.
Rated 5 out of 5 from our previous customers.
Get In Touch With RJ Evans Today
If you would like a quotation or any information on Pitched Roofing please get in touch with us or call us now on 01277 375 511
1