Painting Roof Tiles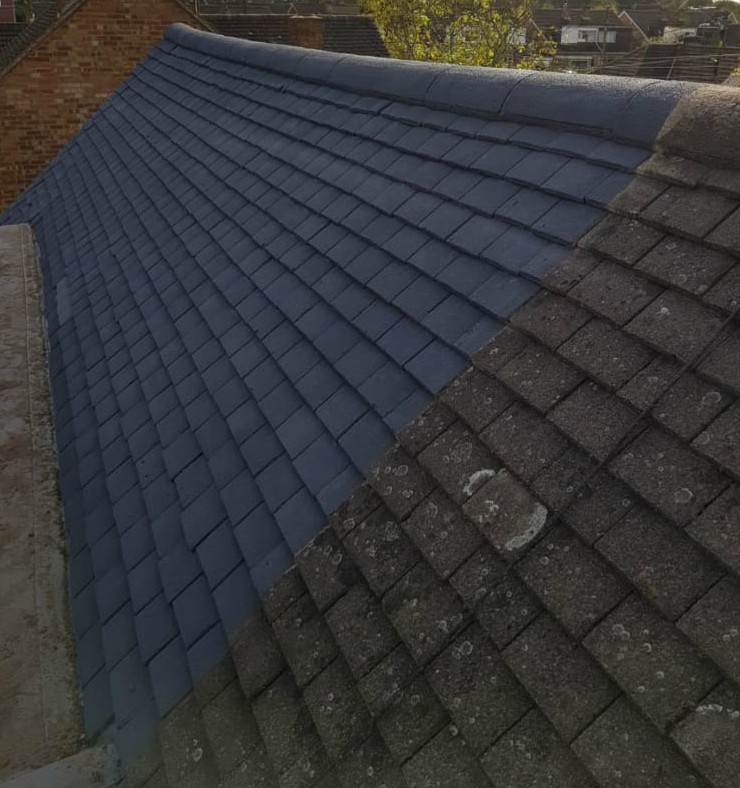 Are you looking for a roofing company who specialises in painting roof tiles? We have a team who specialise in the painting of roof tiles. Our specialist team covers all of London and the South of England, and are fully qualified and insured.
If you would like a quotation or any information about our roof tile pointing service please get in touch with us or call us now on 01277 375 511.
Painting roof tiles can improve the look of your home and roll back the years on older roofs. The surface of your roof should first be pressure cleaned and then dried. Next it should be primed. Then painted with a high quality 100% acrylic paint. It is important to make sure you have an accredited roofing specialist carry out this work for you to make sure the re-painting of your roof stands the test of time.
Advantages of Painting your Roof Tiles
• A Cost Effective Way to Improve the Appearance of you Roof.
• Increases the Value of your Home.
• Prevents the Growth of Vegetation.
Why Choose RJ Evans For Painting Roof Tiles
Experienced team of fully accredited Roofing Specialists. We have operatives with more than 40 years' experience.
We provide a range of FREE quotations and solutions for all projects.
A wide range of colours available.
Insurance backed guarantees.
Excellent Customer Support throughout project.
Rated 5 out of 5 from our previous customers.
Get In Touch With RJ Evans Today
If you would like a quotation or any information about Painting Roof Tiles please get in touch with us or call us now on 01277 375 511
1