Drone Roof Surveys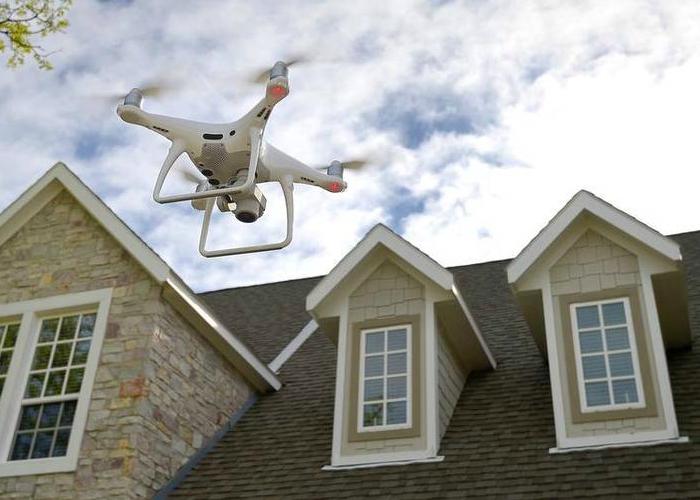 We provide drone roof surveys. This saves considerable time and makes the roof surveying process a lot safer. Our surveys cover all of London and the South of England, and are carried out by one of our expert surveyors.
If you would like a quotation or any information about drone roof surveys please get in touch with us through the contact form on this website or call us now on 01277 375 511.
The Advantages of Drone Roof Surveys
• Time and Cost Effective. The survey can be carried out far faster as no set up costs such as ladders and scaffolding needs to be set up. Also, less manpower is required to carry out the survey. All this leads to a reduced cost.
• Minimal Disruption. With a drone survey, no areas of the property being surveyed need to be closed. This saves the disruption of clearing areas and in commercial properties the cost of any lost productivity
• Less Health and Safety Risk. Roof surveys do carry an element of risk. This is especially true in high buildings and difficult to reach areas. The use off a drone roof survey eliminates any risk to human life.
• Complete Footage for your appraisal. With a drone roof survey the whole process is recorded on film. So, you can see for yourself the defective areas of the roof rather than having to place your trust in the surveyor conduction the roof survey. This means you can analyse the footage yourself, take in the evidence and come to your own decision as to what the appropriate course of action is.
Why Choose RJ Evans For Drone Roof Surveys
• Experienced Roofing Surveyors.
• Excellent Customer Support throughout project.
• Rated 5 out of 5 from our previous customers.
Get In Touch With RJ Evans Today
If you would like a quotation or any information on Drone Roof Surveys please get in touch with us or call us now on 01277 375 511.
1