Commercial Roofing Southend: Installation, Repairs & Overlays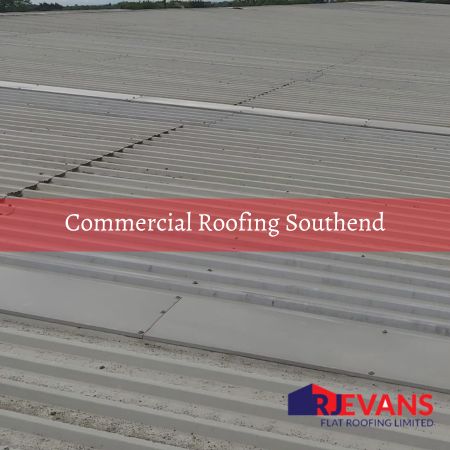 RJ Evans are commercial roofing contractors who offer a full range of services in Southend. This includes the installation, repair and maintenance of the roofs on large commercial buildings.
The Best Commercial Roofing Systems For Buildings In Southend
For waterproofing buildings in Southend, the best commercial roofing systems to consider are single-ply membranes like PVC or TPO and built-up roofing (BUR) systems. Single-ply membranes provide reliable waterproofing and are easy to install, while BUR systems offer durability and excellent protection against water penetration. These roofing systems are suitable for ensuring effective waterproofing in Southend's coastal environment.
Climate Considerations For Commercial Buildings In Southend
Southend-on-Sea experiences a temperate maritime climate with mild winters and cool summers. The city enjoys a relatively high amount of sunshine compared to other parts of the UK. However, being a coastal location, Southend is exposed to strong winds and occasional storms. The chosen roofing systems should have strong wind resistance properties and be able to withstand the city's weather conditions, including rain, wind, and potential saltwater exposure.
About The City Of Southend
Southend-on-Sea is a seaside resort town located in Essex, England. It is known for its long stretch of sandy beach and vibrant entertainment options. The town has a rich history dating back to Roman times and has grown into a popular tourist destination. The Southend Pier, which is the longest pleasure pier in the world, is a major landmark and attraction in the town. Other notable attractions include Adventure Island amusement park, the Cliffs Pavilion theatre, and the Sea Life Adventure aquarium.
Get In Touch With Us About A Commercial Roof Installation, Overlay Or Repair In Southend
If you would like a quotation or any information about a commercial roofing project in Southend please get in touch with using our contact form or call us now on 01277 375 511. One of our experienced team of commercial roofing contractors will be happy to help.