Commercial Roofing Plymouth: Installation, Repairs & Overlays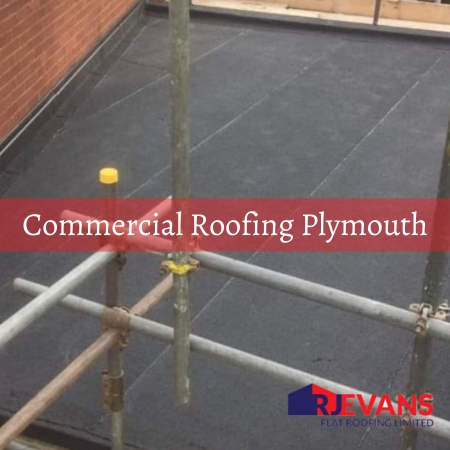 RJ Evans are commercial roofing contractors who offer a full range of services in Plymouth. This includes the installation, repair and maintenance of the roofs on large commercial buildings.
The Best Commercial Roofing Systems For Buildings In Plymouth
For waterproofing buildings in Plymouth, the best commercial systems to consider are single-ply membranes like PVC or TPO and liquid applied roofing. These systems offer excellent durability and waterproofing properties, ensuring long-term protection for commercial roofs in the city. Single-ply membranes provide flexibility and ease of installation, while liquid roofing offers superior elasticity and installation in all weather conditions. Both of these systems are popular with commercial roofers and are supported by long guarantees.
Climate Considerations For Commercial Roofing In Plymouth
Plymouth experiences a maritime climate with mild, wet winters and relatively cool summers. The city receives a moderate amount of rainfall throughout the year, as well as occasional strong winds due to its coastal location. The chosen roofing systems should have strong water resistance properties and be able to withstand the city's weather conditions, including rain and wind.
About The City Of Plymouth
Plymouth is a historic city located on the south coast of Devon, England. It has a rich maritime heritage and is known for being the departure point of the Mayflower ship, which carried the Pilgrims to America in 1620. The city offers a mix of beautiful coastline, historic landmarks, and cultural attractions. Notable landmarks include the Plymouth Hoe, a scenic waterfront promenade, and the historic Barbican area, known for its cobbled streets and Tudor-era buildings.
Get In Touch With Us About A Commercial Roof Installation, Overlay Or Repair In Plymouth
If you would like a quotation or any information about a commercial roofing project in Plymouth please get in touch with using our contact form or call us now on 01277 375 511. One of our experienced team of commercial roofing contractors will be happy to help.