Commercial Roofing Manchester: Installation, Repairs and Overlays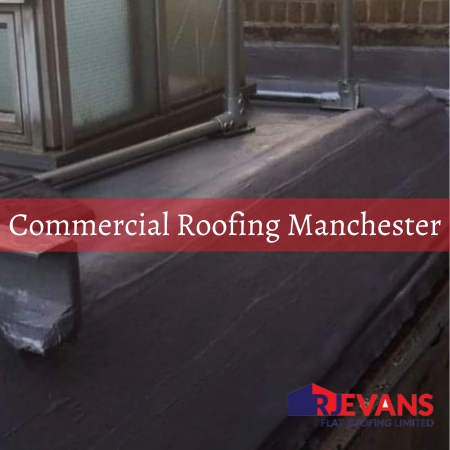 RJ Evans are commercial roofing contractors who offer a full range of services in Manchester. This includes the installation, repair and maintenance of the roofs on large commercial buildings.
The Best Commercial Roofing Systems For Buildings In Manchester
For waterproofing buildings in Manchester, one of the best commercial roofing systems to consider is a liquid roofing system. Liquid roofing offers a seamless, fully-bonded membrane that provides exceptional waterproofing and flexibility, making it ideal for Manchester's diverse architectural styles and complex roofing designs. It is a commercial roof system which can accommodate temperature fluctuations and withstand the city's weather conditions.
Climate Considerations For Commercial Roofing In Manchester
Manchester experiences a temperate maritime climate with mild winters and cool summers. The city is known for its relatively high rainfall, which necessitates effective waterproofing solutions for commercial roofs. Liquid roofing systems provide a reliable and durable barrier against moisture, protecting buildings from water damage and ensuring long-term roof performance.
About The City Of Manchester
Manchester is a city renowned for its industrial heritage, vibrant music scene, and iconic landmarks. It boasts impressive architecture, including the historic Manchester Town Hall and the modern Beetham Tower. The city is also home to cultural attractions such as the Manchester Art Gallery and the Museum of Science and Industry. With its thriving business district and bustling entertainment venues, Manchester offers a dynamic environment for commercial activities.
Get In Touch With Us About A Commercial Roof Installation, Overlay Or Repair In Manchester
If you would like a quotation or any information about a commercial roofing project in Manchester please get in touch with using our contact form or call us now on 01277 375 511. One of our experienced team of commercial roofing contractors will be happy to help.