Commercial Roofing London: Installation, Repairs & Overlays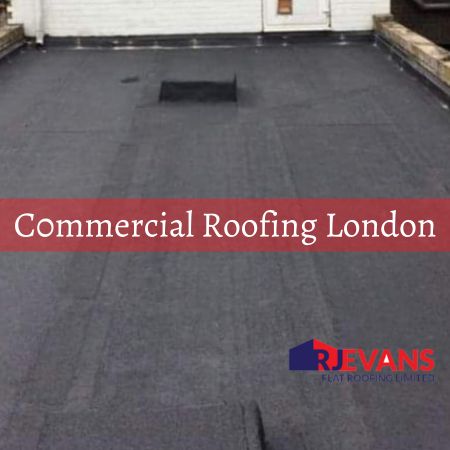 RJ Evans are commercial roofing contractors who offer a full range of services in London. This includes the installation, repair and maintenance of the roofs on large commercial buildings.
The Best Commercial Roofing Systems For Buildings In London
For waterproofing buildings in London, the best commercial roofing systems to consider are liquid roofing systems and single-ply membranes such as PVC or TPO. These systems offer excellent waterproofing properties and can handle the diverse architectural styles and complexities found in the city. They provide durability and flexibility to accommodate the dynamic weather conditions and environmental demands of London.
Climate Considerations For Commercial Roofing In London
London experiences a temperate maritime climate characterised by mild winters and cool summers. The city sees moderate rainfall throughout the year, making effective waterproofing crucial. The combination of rain, humidity, and occasional temperature fluctuations can pose challenges to roofing systems. Proper drainage systems and regular maintenance are essential to prevent water damage and maintain the integrity of commercial roofs in London.
About The City Of London
As one of the oldest cities in the world, London is steeped in history and boasts iconic landmarks such as the Tower of London, Buckingham Palace, and the Houses of Parliament. The city offers a vibrant mix of modern and traditional architecture, including commercial buildings with unique roofing designs. The skyline of London is punctuated by the Shard, the Gherkin, and other impressive structures, making it a global hub for business, culture, and tourism.
Get In Touch With Us About A Commercial Roof Installation, Overlay Or Repair In London
If you would like a quotation or any information about a commercial roofing project in London please get in touch with using our contact form or call us now on 01277 375 511. One of our experienced team of commercial roofing contractors will be happy to help.