Commercial Roofing Liverpool: Installation, Repairs & Overlays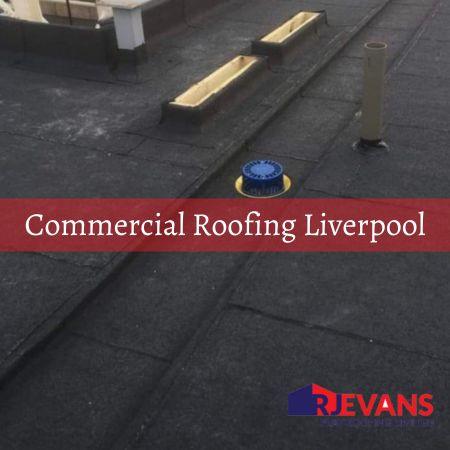 RJ Evans are commercial roofing contractors who offer a full range of services in Liverpool. This includes the installation, repair and maintenance of the roofs on large commercial buildings.
The Best Commercial Roofing Systems For Buildings In Liverpool
In Liverpool, the best commercial roofing systems for waterproofing buildings are single-ply membranes like PVC or TPO and liquid roofing systems. These systems provide excellent durability and waterproofing properties, ensuring long-term protection for commercial roofs in the city. Single-ply membranes offer flexibility and ease of installation, while liquid roofing systems provide a seamless, fully bonded membrane.
Climate Considerations For Commercial Roofing In Liverpool
Liverpool experiences a temperate maritime climate with mild summers and cool winters. The city receives a moderate amount of rainfall throughout the year, which highlights the importance of reliable waterproofing solutions. The chosen roofing systems should have strong water resistance and be able to withstand the city's weather conditions, including occasional heavy rainfall and strong winds.
About The City Of Liverpool
As a vibrant port city on the northwest coast of England, Liverpool has a rich maritime history and is famous for its cultural heritage. The city is home to iconic landmarks such as the UNESCO-listed Liverpool Maritime Mercantile City, the Liver Building, and the Albert Dock. It also boasts a thriving arts scene, renowned museums and galleries, and is the birthplace of The Beatles. Liverpool offers a mix of historical charm, modern attractions, and a lively music and entertainment scene.
Get In Touch With Us About A Commercial Roof Installation, Overlay Or Repair In Liverpool
If you would like a quotation or any information about a commercial roofing project in Liverpool please get in touch with using our contact form or call us now on 01277 375 511. One of our experienced team of commercial roofing contractors will be happy to help.