Commercial Roofing Birmingham: Installation, Repairs and Overlays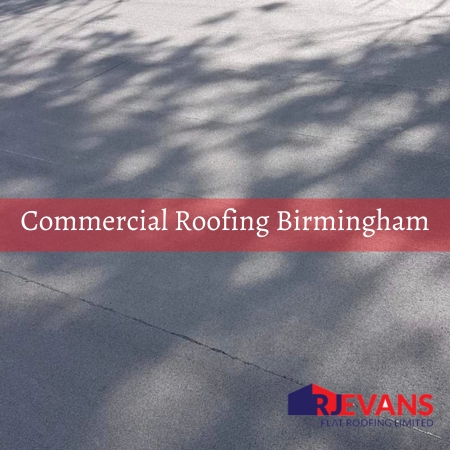 RJ Evans are commercial roofing contractors who offer a full range of services in Birmingham. This includes the installation, repair and maintenance of the roofs on large commercial buildings.
The Best Commercial Roofing Systems For Buildings In Birmingham
In Birmingham, popular commercial roofing systems include liquid applied roofing and EPDM (ethylene propylene diene terpolymer) rubber roofing. These provide excellent durability, weather resistance, and flexibility. This makes them suitable for the varying building designs and sizes found in the city. Both of these commercial flat roofing systems are known for their longevity and ability to withstand Birmingham's climate.
Climate Considerations For Commercial Roofing In London
Birmingham experiences a temperate maritime climate with mild to cool winters and mild summers. The city receives a moderate amount of rainfall throughout the year, which emphasises the importance of reliable waterproofing for commercial roofs. Both cold applied liquid and EPDM roofing systems offer excellent resistance to moisture and can effectively protect buildings from water infiltration.
About The City Of Birmingham
Known as the "Second City," Birmingham has a rich industrial history and is renowned for its canals, manufacturing heritage, and cultural diversity. The city is home to numerous architectural gems, including the modern Library of Birmingham and the historic Birmingham Cathedral. It also hosts vibrant business districts, shopping centres like the Bullring, and renowned cultural institutions such as the Birmingham Museum and Art Gallery.
Get In Touch With Us About A Commercial Roof Installation, Overlay Or Repair In Birmingham
If you would like a quotation or any information regarding a commercial roofing in Birmingham please get in touch with using our contact form or call us now on 01277 375 511. One of our experienced team of commercial roofing contractors will be happy to help.