Commercial Roof Leak Detection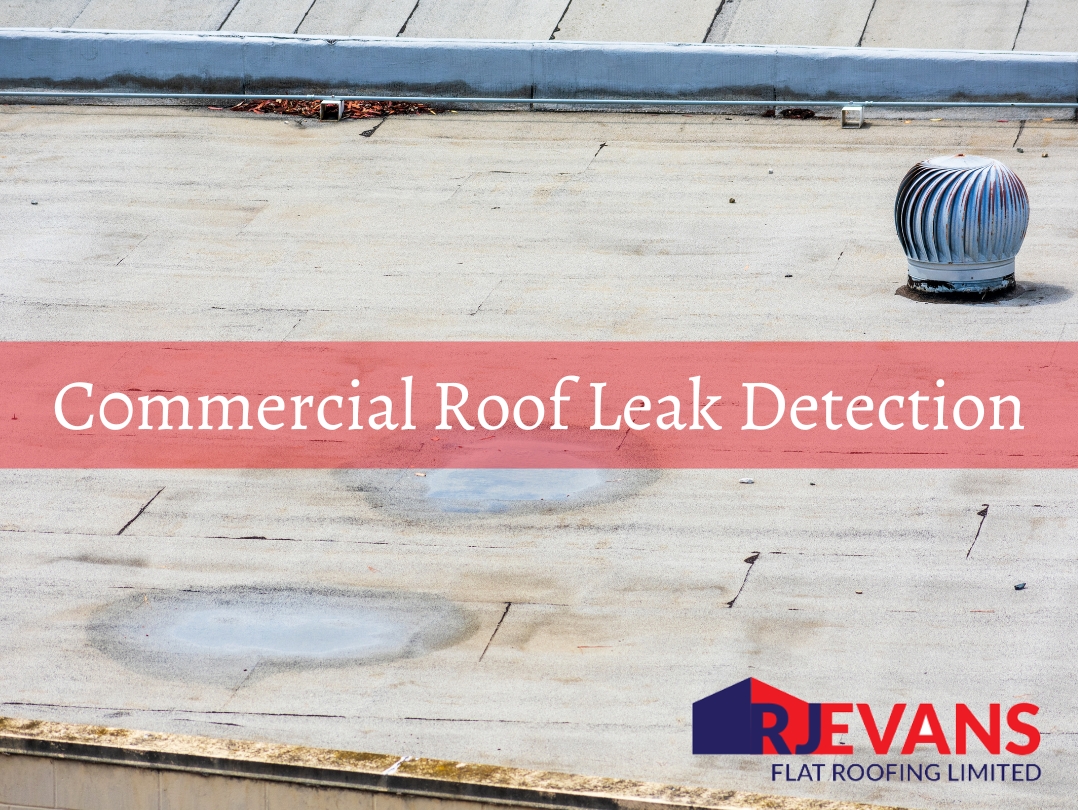 Commercial roof leak detection is the process of identifying and locating areas of water intrusion or leakage in a commercial roof system. It involves various methods, such as visual inspections, water testing, infrared thermography, electronic leak detection, smoke testing, and dye testing, to pinpoint the source of the leak. The goal is to detect and address leaks promptly to prevent further damage and protect the integrity of the commercial roof.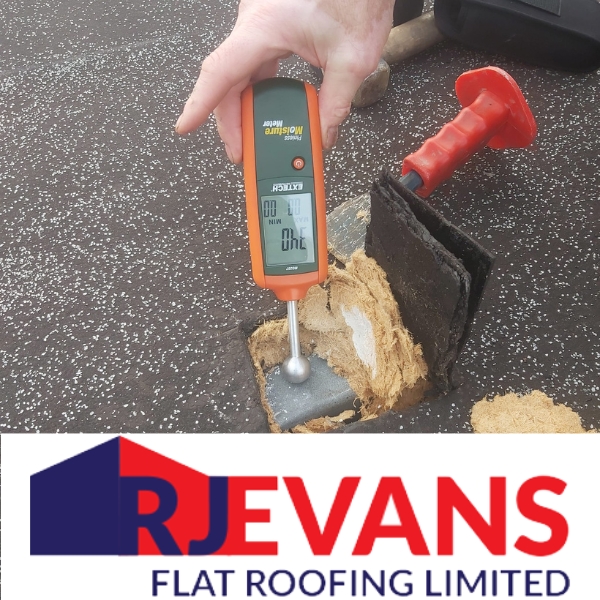 At RJ Evans we provide a complete range of commercial roof leak detection services. We provide leak detection surveys using the latest technology and provide you with a detailed report of the condition of your commercial roofing. Whether it is a small leak or a more serious problem we will also be able to provide you with the most cost effective solution. Our highly-experienced commercial roof leak detection surveyors cover all of London and all of the UK. If you would like to book a leak detection survey for a commercial roof or require any information about leak detection please get in touch using our contact form or call us now on 01277 375 511.
How Does Commercial Leak Detection Work?
Commercial leak detection is conducted on flat or low pitches roofs. Flat roofs are more commonly inspected during a leak detection survey. Without specialist equipment detecting leaks on a flat roof is notoriously difficult. However, our highly trained roof technicians make use of the latest thermal imaging and electrical leak detection technology and can accurately locate problem areas. Whereas, with visual inspection methods there is often guess work involved, electronic leak detection removes any questions. With flat roof leaks there are 2 main types of leak detection tests. These are a wet test and a dry test.
Wet Test
This type of electronic leak detection is used to identify any defects in ballasted systems and exposed roof membranes. This test should be conducted when there is rainfall or once the roof system has been hosed down to simulate rainy weather conditions.
To carry out this test a pulse generator sends an electronic pulse through a wire ring circuit into the roof structure. Due to most structural waterproofing membranes being non conducting, the pulse will find a way across the moisture on the surface to the point where the leak is located. Once the pulse reaches this point the pule will flow over the roofing membrane in every direction to come to the ring circuit. Now it is possibly for the leak detection specialist to trace the leak to it's source and where the water ingress is occurring.
Dry Test
A dry test of detecting leaks on flat roofs is a great form of leak detection to use on both low pitched roofing and flat roofing. This test is able to locate water penetration in roof membranes. By finding these points the testing schedule can be accelerated and you can identify problem areas of the roof such as splits, tears, punctures and even pinhole leaks. The main downside of this type of testing is you must conduct this test in dry weather conditions.
This test is carried out by using a brush head which is charged with electricity over a flat roof membrane. When the bristles of the brush pass over a defect the electricity discharges, this causes a beep alarm to be triggered. Once this beep is made the surveyor becomes aware of a problem area. They will make a note of this area and continue with the survey. Once the survey is finished they will know all the problem areas of the roof and will be able to propose solutions.
Get In Touch With RJ Evans Today About Commercial Roof Leak Detection
If you would like to book a commercial leak detection survey or need any further information please get in touch using our contact form or call us now on 01277 375 511. One of our leak detection specialists will be happy to help you.
Leak Detection London