Asphalt Flooring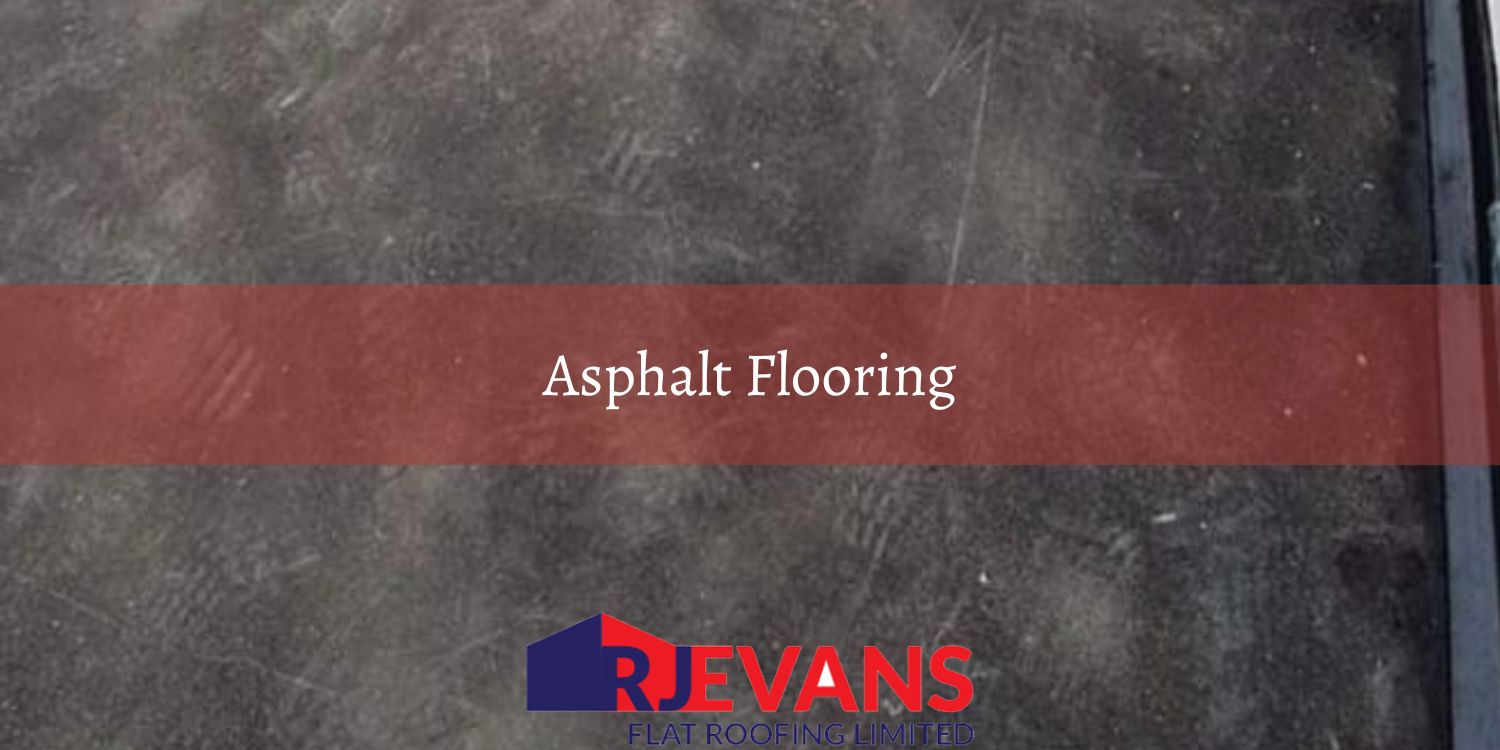 Mastic asphalt flooring is a type of flooring material which is known for being durable, having excellent waterproof qualities, and the versatility to coat a number of substrates. It is made from a mixture of suitably graded aggregates and asphaltic cement. The asphaltic cement usually consists of bitumen, which acts as a binder, mixed with fine aggregates like limestone or sand. This combination gives the material its unique properties. It is typically laid hot. During application, it is heated to a molten state and spread in layers. Once cooled, it solidifies to form a hard, smooth surface.
Mastic asphalt flooring is highly durable, resistant to water, and provides an effective damp-proof membrane. It's also relatively flexible compared to other hard flooring types, which helps in resisting cracking. It is often used in areas which require a durable and waterproof surface. This includes; industrial floors, car parks, and basements. It's also used for flat roofs and foundations due to its waterproof nature. The main advantages of mastic asphalt flooring are its longevity, resistance to dampness and water, low maintenance requirements, and the ability to withstand heavy traffic. Professional installation is required due to the need for heating and laying the material correctly. Maintenance is typically low, with regular cleaning usually being sufficient to maintain its appearance and functionality. Mastic asphalt flooring is a practical choice for industrial and commercial applications where durability and water resistance are critical considerations.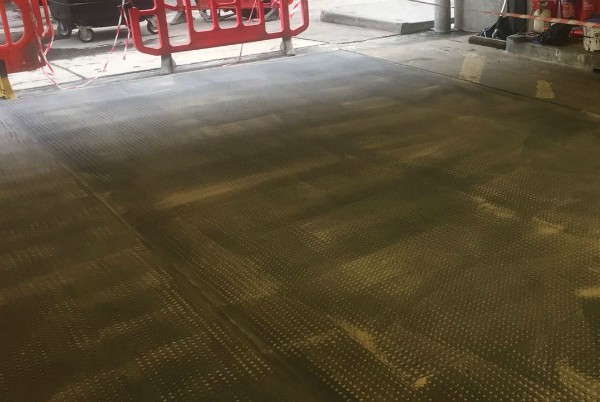 We have a specialist asphalt flooring team. This includes both the installation of new mastic asphalt flooring and repair work to existing floors. Our highly-experienced team of fully accredited asphalt specialists cover all of London and the South of England. If you would like a quotation or any information about mastic asphalt flooring please contact us or call us now on 01277 375 511.
An Asphalt Floor Is One of The Most Durable Flooring Systems
An asphalt floor can last longer and outperform almost every other flooring material on the market. There are several reasons for the longevity of flooring in this material.
Firstly, mastic asphalt is highly durable (especially when extra grit is added to the mix), this means it can withstand heavy use. Secondly, asphalt has amazing natural waterproofing properties, which make it an ideal materail to damp proof your floor. And finally, if there is any damage to the asphalt floor it can be completely repaired at a low cost and with the minimum disruption. Unsurprisingly all these factors make asphalt flooring a material of choice for specifiers.
You can see mastic asphalt flooring used in a number applications including in warehouse floors, school classrooms and government housing walkways.
When it comes to the installation of mastic asphalt flooring, this process can be completed extremely quickly using what is known as a hot charge process. When the molten asphalt is laid upon the substrate it cools off very fast. This means within a few hours of an installation, carpets and other items of furniture can be put back into place. The obvious benefit to this is any installation causes hardly any disruption.
What Is Mastic Asphalt?
Mastic asphalt is a carbon zero rated (1) waterproofing material which is made up of limestone aggregates bound together with bitumen. This bitumen can either be standard bitumen, standard bitumen combined with Lake Asphalt (2) or a hybrid modified bitumen supplied by a company such as IKO (3). Although this waterproofer is most famous for mastic asphalt roofing, it is also excellent for the waterproofing of other applications including floors, steps, balconies and car parks. When it comes to the laying of mastic asphalt it must be heated until it becomes a molten liquid. Then it can be laid with the use of a wooden float or a spatula.
How Is A Mastic Asphalt Floor Laid?
To lay a mastic asphalt floor in a building the substrate must be cleaned and primed. Next a layer of sheathing felt or staple tissue will be laid to allow movement between the substrate and the asphalt flooring which will be laid. On top of the sheathing felt or staple tissue 1 or 2 layers of flooring grade asphalt should be laid to a nominal thickness of between 20-25mm. For certain applications, the thickness of the asphalt may be increased such as railways platforms, loading sheds, and heavily used factory floors. This asphalt will serve as a damp proof membrane.
Advantages of Asphalt Flooring
• Extremely durable flooring material
• Excellent damp proofing properties
• Suitable to withstand for heavy foot traffic
• Minimum disruption to the building during the installation process
• Carbon Zero Rating
• Is a tried and tested flooring waterproofer (proven performance over decades)
• Aggregates can be added to mix for both anti-slip and extra hardness
• Attractive Finish
Why Choose RJ Evans For Asphalt Flooring
• We have our own asphalt mixer which means a flame-free laying of the mastic asphalt. Better consistency in the asphalt mixture meaning a more efficient installation process with a better overall finish.
• At RJ Evans we have a vastly experienced team. We have operatives with more than 40 years' experience.
• We provide a range of FREE quotations and solutions for all projects.
• Insurance Backed Guarantees.
• Excellent Customer Support throughout project.
• Rated 5 out of 5 from our previous customers.
Get In Touch With RJ Evans Today
If you would like a quotation or any information on asphalt flooring please get in touch with us or call us now on 01277 375 511.
.
Asphalt Walkway Flooring