Asphalt Car Park Waterproofing and Repairs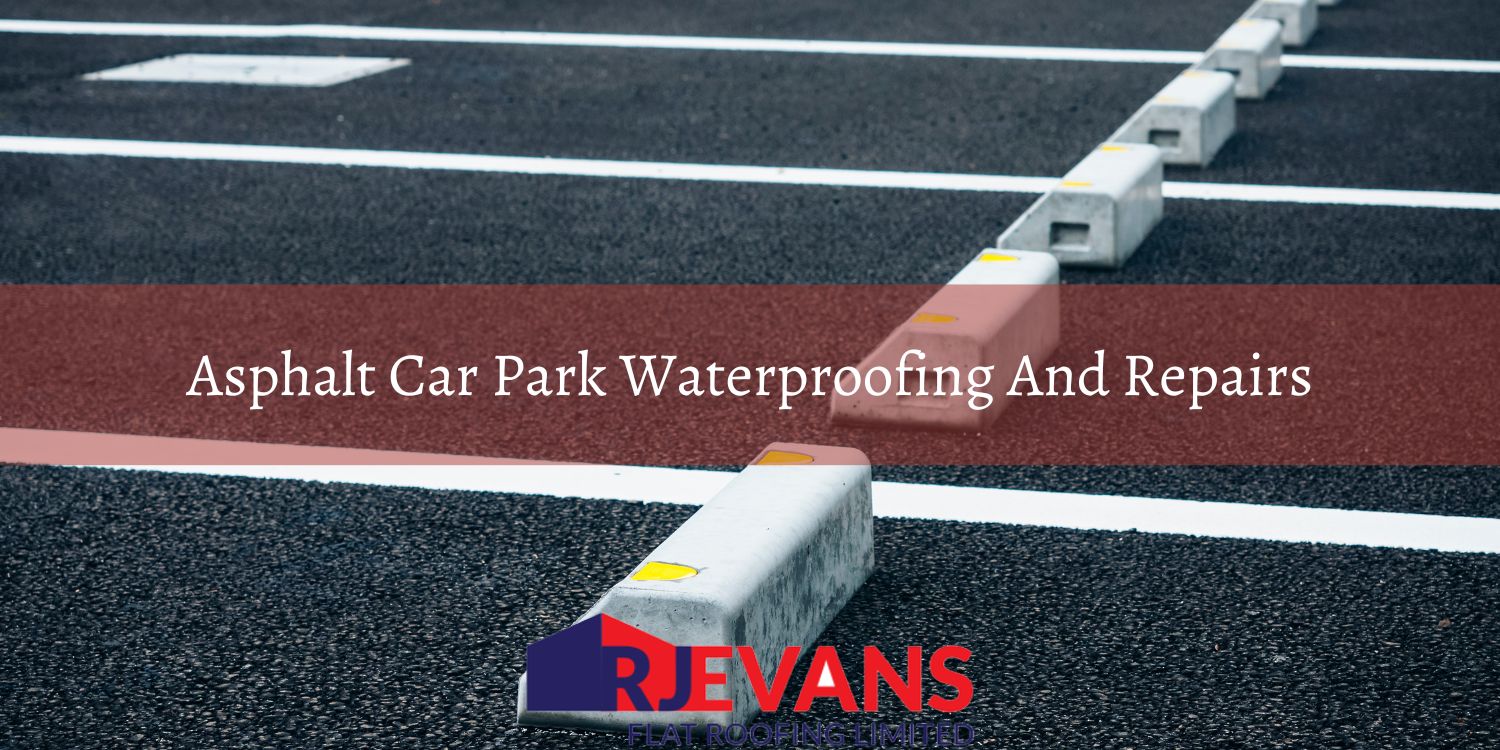 Asphalt car park waterproofing is the process of applying the specialised waterproofing material mastic asphalt to the surface of a car park to create a seamless and waterproof barrier. This application is designed to protect the underlying structure from water ingress, preventing damage, and maintaining the integrity of the car park. Mastic asphalt is known for its excellent waterproofing properties and durability. It is a popular choice for waterproofing car parks, due to its performance in various weather conditions and its ability to withstand vehicular traffic. Mastic asphalt waterproofing ensures the car park remains structurally sound and extends its service life.
Asphalt car park repair involves the process of identifying and addressing damage or deterioration on the surface of a car park waterproofed with a mastic asphalt membrane. Repair of asphalt car parks can include cleaning, patching, sealing, and resurfacing damaged areas. This is done to restore the structural integrity and functionality of the car park.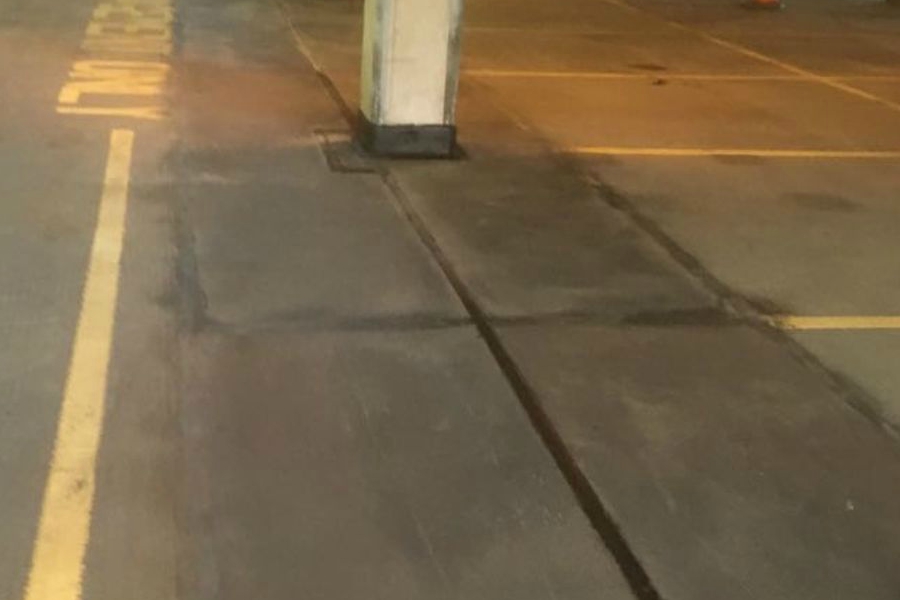 If you would like a quotation or any information about asphalt car park waterproofing or repair work please get in touch via our enquiry form or call us now on 01277 375 511. We have a specialist asphalt car park waterproofing team. This includes both the installation of new asphalt car parks and maintenance services such as surveys and car park repair work. Our highly-experienced team covers all of London operates throughout the UK. Each member of our team is a fully accredited asphalt specialists and strive to give customer satisfaction by completing all works on time and to a high standard.
Over the years, asphalt waterproofing has been proven to be an effective solution for meeting the demands of modern parking areas. This includes car parks which require ramps, turning circles and elevated vehicle decks.
What Are The Advantages Of Using Mastic Asphalt For Car Park Waterproofing?
• Long Life Span.
• Can withstand heavy traffic.
• Easy installation process.
• Easy to maintain and repair.
• Carbon Zero Rating (1).
• Cost Effective.
• Time tested solution proven over decades.
• 30% Grit can be added to the asphalt mix for extra hardness. This enables the car park to withstand the demands of high traffic parking areas.
Car Park Vehicle Access Ramps
Vehicle access ramps are subject to considerable down slope forces due to vehicle traction and braking. This makes it imperative to bond the mastic asphalt directly to the surface of the ramp.
The surface of the ramp should be tamped concrete with no joints. The tamp marks on the concrete should be across the slope of the ramp. These tamp marks provide a key for the asphalt to bind with.
The concrete needs to be as dry as possible. The reason for this is to prevent any blistering occurring in the asphalt. Once this is achieved a limited amount of high bond primer should be applied. With a vehicle access ramp in a car park no sheathing felt is used. A primary coat of roofing asphalt is applied upon the tamped concrete. This coat should be 15mm in thickness. Next a coat of 25-30mm of paving grade asphalt is applied (if the access ramp needs to endure heavier vehicles such as lorries 40mm paving grade asphalt will be necessary).
Car Park Repairs with Mastic Asphalt
The ease of car park repair when asphalt is used is one of the key reasons for it being the best choice of material for a car park which seeks to be cost effective whilst meetings the latest environmental standards.
The benefits of using mastic asphalt for car park waterproofing are as follows:
1) It is a carbon zero rated product.
2) Car park repair work is straightforward and cost effective.
3) At the end of its service life mastic asphalt can be completely recycled.
Why does the ease of repair make mastic asphalt such an attractive choice?
Asphalt being an easy material to repair gives you a vastly extended life span for your car park. This means the cost per year of service for your car park is significantly reduced. To maximise the life span of your car park it is important to take care of any problems when they first occur.
One of the best ways to make sure you stay on top of your car park repair needs is to schedule an annual maintenance survey. This survey is designed to identify small problems before they become larger ones. On a typical survey defects such as failing upstands, expansion joints and pothole repairs are likely to be found. Once completed you will have a good idea of your car park surface conditions and know what is the best course of action to take to get the maximum service from car park waterproofing.
You Can Identify Necessary Car Park Repairs with an Annual Maintenance Survey
It is not always easy to spot a problem developing in its early stages. For this reason, using an asphalt expert is recommended. The benefit of choosing an expert is they can identify problems and provide solutions before they develop into something more serious. Most of the time a serious problem is only noticed when there are extreme weather conditions, normally this leads to costly damage. You gain two major benefits from investing in a maintenance survey. Firstly, this can potentially save you vast sums of money. And secondly, it can add years to the lifespan of your asphalt car park which will vastly reduce your cost per year of service.
During an annual maintenance survey the most common type of defects identified include:
• Small leaks. The most common causes of small leaks in a car park include asphalt bay joints opening up, upstands becoming stressed and cracking, oil contamination from vehicles and expansion joints becoming defective.
• Damp patches on the ceiling or the walls of the car park. In most cases this problem is caused by a defective membrane on the level above.
• Cracks or Blows on the car park deck. Cracks and blows are often caused by trapped moisture below the asphalt trying to gas out.
• Impact Damage. Heavy objects may be dropped on the surface. Which can cause hairline cracks. As water seeps into these hairline cracks freezing temperatures can cause these cracks to grow larger. Also, water can get underneath the asphalt and cause blows as the moisture tries to escape.
• Sun Damage. If the asphalt is exposed to sunlight damage such as slumping can occur. This is caused by the asphalt expanding and contracting with the different temperatures. The way to prevent this problem is with a coat of solar reflective paint.
How Asphalt Car Park Repairs are Performed
To conduct repairs to the mastic asphalt deck the process is as follows:
1) Using the hot poultice method or a grinder the affected area is cut back with parallel lines either side of the affected area.
2) The affected asphalt which may be up to 60mm deep is removed with a pick or a shovel.
3) Heat is applied to the joints then cleaned and chipped.
4) Waterproof layers now must be laid on a separating membrane with a break joint formed.
5) The paving coat of asphalt is laid which contains 30% grit is laid.
6) The asphalt is covered in sand and rubbed across the surface.
7) All the joints are heated and finished neatly to create a 'fusion' union joint.
This process illustrates the cost-effective nature of car park repairs in mastic asphalt. Notice how just the affected area needs to be repaired without the need to take up and relay areas which are still performing well. Also, it causes minimal disruption to the rest of the car park allowing business to resume as usual for unaffected areas.
In nearly every instance repair is a better choice than a full replacement of the waterproofing. Hence, the consistently high demand for car park repair work.
Why Choose RJ Evans For Car Park Waterproofing and Repairs
• We have our own Asphalt Mixer this means a flame free laying of the mastic asphalt. Better consistency in the asphalt mixture meaning a more efficient installation process with a better overall finish.
• Vastly experienced asphalt team. We have operatives with more than 40 years' experience.
• We provide a range of FREE quotations and solutions for all projects.
• Insurance backed Guarantees.
• Excellent Customer Support throughout project.
• Rated 5 out of 5 from our previous customers.
Get In Touch With RJ Evans Today
If you would like a quotation or any information on asphalt car park waterproofing or repair work, please get in touch with us or call us now on 01277 375 511.
.
An Asphalt Car Park Inspection