GRP Roofing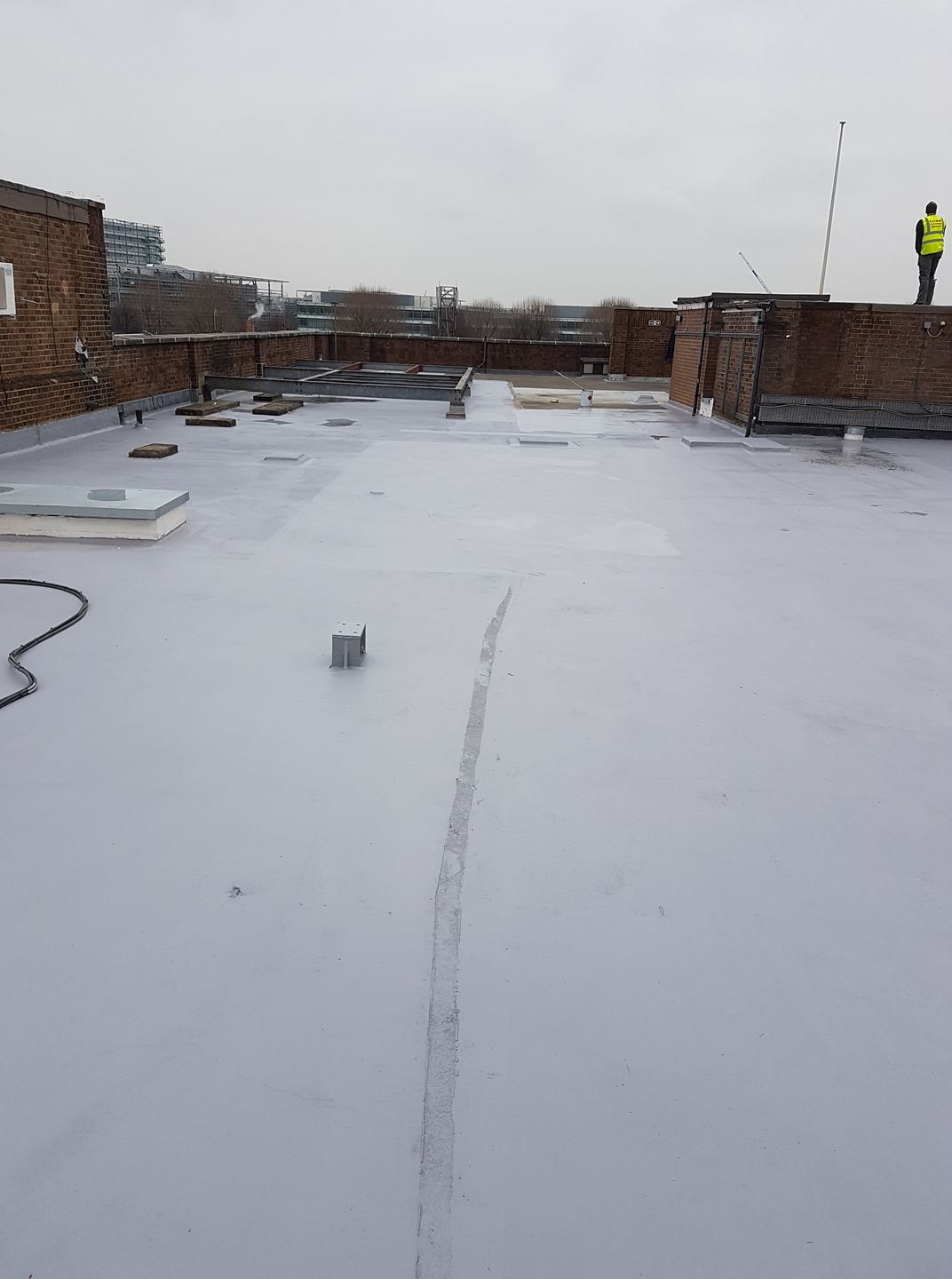 We provide a full range of GRP roofing services. This includes GRP flat roofing and fibreglass roof repairs. Our highly-experienced team covers all of London and the South of England, and are fully accredited flat roofing specialists.
If you would like a quotation or any information on GRP Roofing please get in touch with us or call us now on 01277 375 511.
The Benefits of GRP (Fibreglass) Flat Roofing Systems?
• Fibreglass flat roofing systems are BBA Certified;this means it is a roofing system which has passed a rigorous testing process.
• They are excellent waterproofing solutions for all types of domestic and commercial properties.
• GRP Roofing Systems come with product and workmanship guarantees of up to 40 years.
• Proven performance with over a million square metres fitted over the last 20 years.
• A versatile system which can be used in a range of situation including: new build, replacement roofs, listed or iconic buildings.
• Environmentally sustainable by design and safe to install.
• No heat required.
• Rated A/A+ in the generic BRE Green Guide.
• Fire Retardant and completely UV resistant
• Over 1,000 different combinations of colours, and specialist finishes available.
What is a Fibreglass Roofing System?
A Fibreglass(GRP) Roofing system is a seamless flat roofing system which has been in use for over 30 years.
It can be applied to virtually any roof build up. This includes sloped roofs, dormers, parapet wall details and mansards. Some GRP systems can even be used as an overlay system with the correct primer.
A UV Protection coating can be applied to the system. Modern systems such as Polyroof now have the benefit of built in UV protection.
Why Choose RJ Evans For GRP Roofing
Experienced team of fully accredited GRP Roofing Specialists. We have operatives with more than 40 years' experience.
We provide a range of FREE quotations and solutions for all projects.
Insurance backed guarantees.
Excellent Customer Support throughout project.
Rated 5 out of 5 from our previous customers.
Get In Touch With RJ Evans Today
If you would like a quotation or any information on GRP Roofing please get in touch with us or call us now on 01277 375 511